Proposing marriage is a big step in a suitor's life and buying the right ring to do it with is probably one of the most important purchases they will ever make. There are many things to consider when buying an engagement ring, including whether to have it custom designed, how much to spend, and how to present it during the proposal. Here are some tips about what to consider when you are ready to ask for your partner's hand in marriage.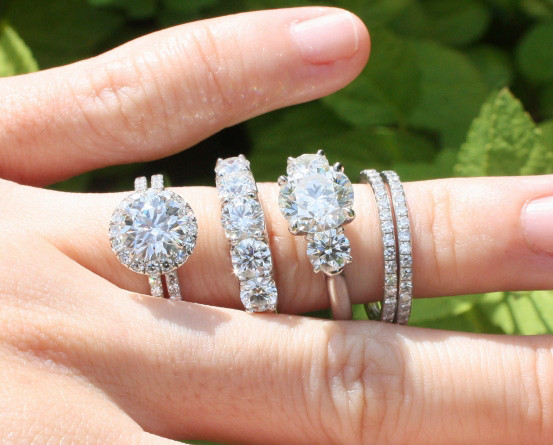 What Type of Gem?
While most people buy diamonds to propose with, you do not necessarily have to do so. Diamond rings are not cheap and if you cannot afford to buy one, there are many alternative gems you can use. However, since a diamond ring is traditional, you could purchase a synthetic diamond, which will be much less expensive than an authentic one.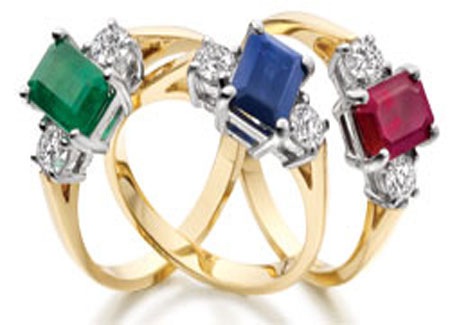 Consider Her Taste
If possible, try to look at the jewellery she current owns to assess her taste. Is her style more classic? Or does she tend to go for more modern pieces? Check to see if her jewellery is more delicate, which would be indicated by thin chains and dainty rings or if she likes chunky pieces. Knowing this information is important when it comes to the cut of the diamond and the setting.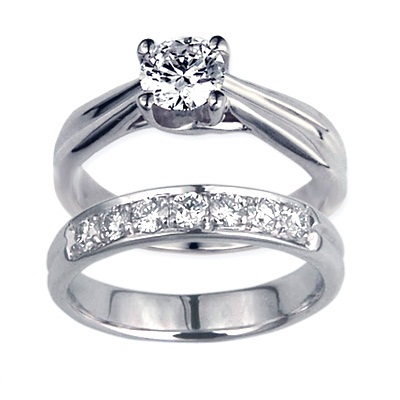 Choosing Diamond Cut
A diamond solitaire is probably the most widely used style of ring when someone proposes, but the cut of the diamond can vary greatly. There are 10 different diamond cuts to select from, including:
Round
Oval
Princess
Marquise
Pear
Cushion
Emerald
Asscher
Radiant
Heart
The Princess cut is a popular choice for engagement rings, but again, consider her style and taste when selecting the diamond's cut.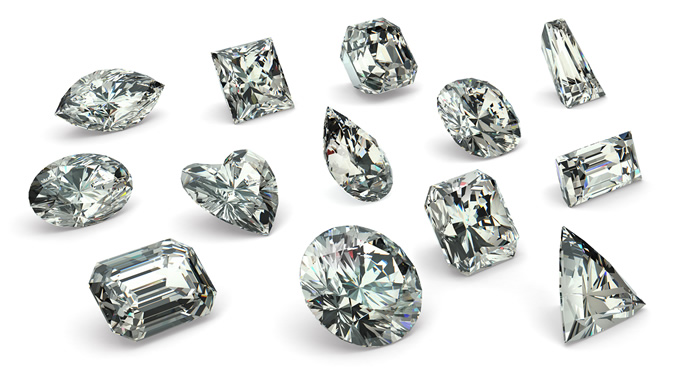 What Type of Metal?
To maintain the value of the diamond, you should select a precious metal setting for the engagement ring. You will have the choice of yellow, white or rose gold, platinum and palladium. If she wears jewellery, you should be able to tell her colour preference by the colour of the chains or rings she already has.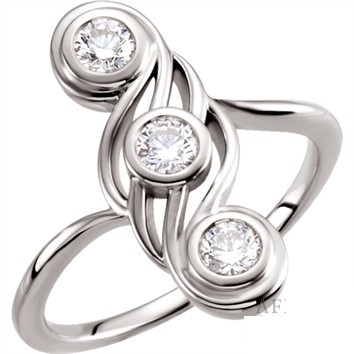 Choose the Setting
Aside from the diamond solitaire, which is a single diamond setting, you can also select other types of settings. There is the three-stone setting with a larger diamond in the middle with a slightly smaller one on each side of it or you can go with a halo setting with a centre diamond with smaller diamonds surrounding it and some diamonds encrusted on the band. Of course, the more diamonds involved in the setting, the more expensive the ring will be, so not only is it a matter of style preference, but your budget as well.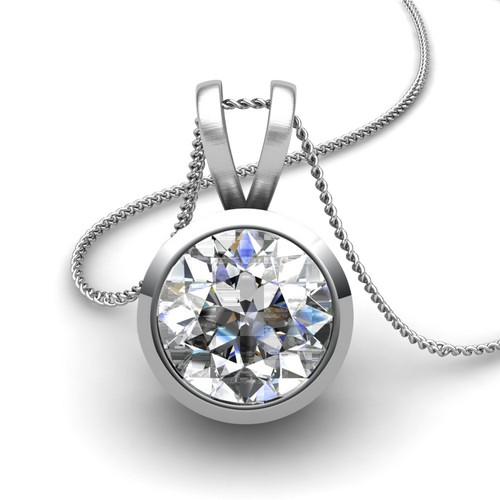 Know the Size
Try to find out what size ring she wears so the engagement ring fits when you give it to her. If you are unsure of the size, opt for a bigger size because it is much easier to resize a ring to make it smaller.
Once you pick out a ring, good luck with the proposal!